Collaboration with MISHC Presented at ACC Quality Summit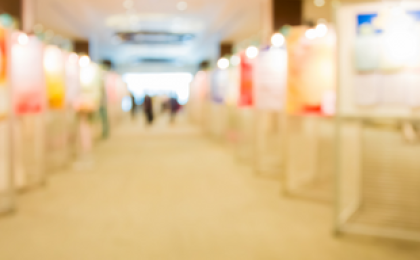 The ACC Quality Summit was held September 14th – 16th in Los Angeles. The poster, "Improving Usability of the STS/ACC TVT Registry™ Data Extract Function Tool to Ensure Data Accuracy and Quality: A Collaborative Endeavor by University of Michigan Health Frankel Cardiovascular Center, Beaumont Health Spectrum Health System, Michigan Structural Heart Consortium, and STS/ACC TVT Registry" was presented by consortium members Brittany Powell, BS and Michele Mullin, BSN, RN along with MISHC Clinical Quality Improvement Lead, Sheryl Fielding, BSN, RN. Through thoughtful conversation, this multi-disciplinary team worked collaboratively to address the data extract formatting change in the STS/ACC TVT Registry version 3.0.
By including the "TVT Procedure Pathway" identifier on every spreadsheet in the extract, they reduced the potential misalignment of 743 data elements to 34. This ultimately adds value to all transcatheter valve programs participating in the STS/ACC TVT Registry by improving efficiency and accuracy of data analysis. In turn, this allows teams more time to focus on improvement projects and best practice implementation. Moving forward, their goal is to determine feasibility of aligning all data across the consecutive version data extracts. View their poster on the mishc.org presentations page.